Push-Click Y Connector Kit
The TZ Medical Push-Click Y Connector is designed to provide rapid single-handed manipulation of the valve with a simple
push-and-click action. When the mechanism is compressed, the release lever holds the valve in an "open" position, allowing for free movement of wires and catheters. Press the release lever to simply and rapidly close the valve. The Push-Click Y Connector kit includes a Wire Introducer and Torque device.
Ordering Information
---
Click on a part number (PN) below to request a quote for that part.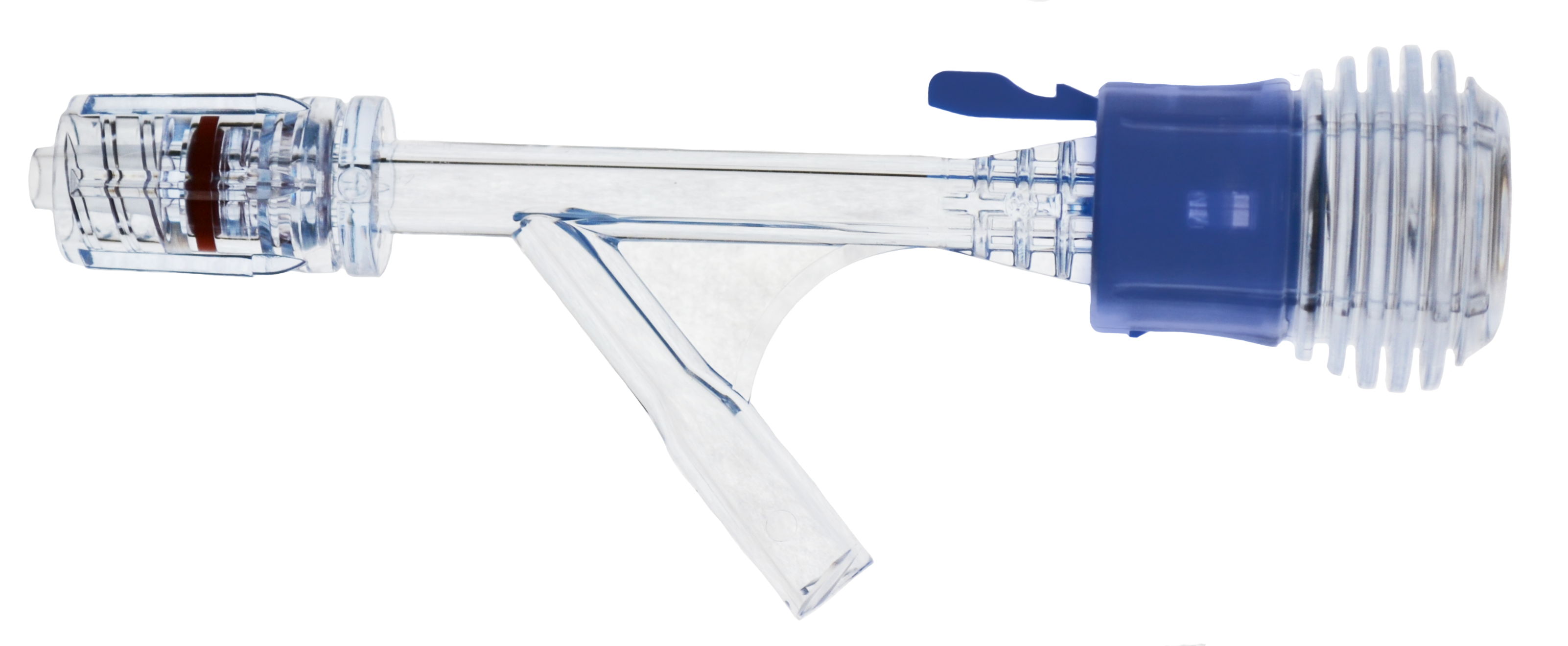 Push-Click Y Connector w/ Wire Introducer and Torque Device
Box of 5