Fall Internship Program
---
Would you like to have the potential opportunity for future employment with a medical device company? TZ Medical is a privately held business based in Portland, Oregon, that has been in the industry for over 20 years. We are offering a paid fall sales internship, allowing the potential for future employment in our sales department. During the internship, you will learn the ins and outs of our sales process, account management, and much more!
Please submit all applications to careers@tzmedical.com

2023 Internship Details
Come learn the ins and outs of medical sales, and see what the TZ Team is all about!
Position

Compensation

Hours

Cost of Lodging

Virtual Training July 10 - July 28

Including home study, daily virtual product and clinical reviews, and potential opportunities to shadow TZ representatives in the field.

On-Site Training In Portland, OR

14 Weeks - July 31 - November 3 If offered a job, you will need to stay through November 17.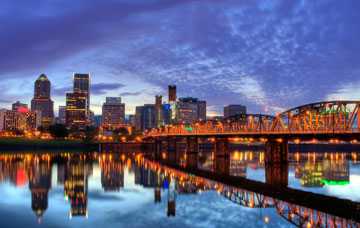 I am extremely grateful for the TZ Medical Internship and the last 4 months I spent in Oregon. During this time I grew both professionally and personally and gained an extensive understanding of medical device sales, health systems, and clinical procedures. After having studied biomedical engineering in college, these were subjects I had little prior knowledge or experience with. Throughout the internship, I worked with Outside Sales Representatives and Clinical Specialists daily, who pushed me out of my comfort zone to learn more and achieve bigger goals. TZ's culture is one I am incredibly appreciative to be a part of, and the friends I made during the process will last forever. I highly recommend the TZ Medical Internship and TZ Medical as a whole.
I can't say enough about the sales internship. It was such a great experience moving to the beautiful state of Oregon and starting my career in medical device sales. You are constantly learning during the internship. Whether it be clinical training or the sales process, the wealth of knowledge gained is unmatched. Above all, it is the people that make the difference. From our clinical specialists to the managers and outside reps, you are supported by people who want you to succeed. The friendships and experiences made in just a few short months made this internship all the more worthwhile.
The TZ Internship Program truly exceeded my expectations. In just a few months I have grown exponentially. I have been challenged in so many areas that have allowed me to become a dynamic sales professional. I feel prepared with the tools and knowledge provided to step out into the field and be successful. Not only did I learn so much, but I am so grateful to be a part of the TZ family. TZ genuinely wants you to succeed and will support you in your efforts to do so. This internship was one of the best decisions I have ever made.