For practices that would like to monitor patients internally, we offer an end-to-end solution for all ambulatory cardiac monitoring studies.
From monitoring devices to clinical software, TZ Medical is a one-stop-shop for every facet of an internally managed Holter, Extended Holter, Event, and Mobile Cardiac Telemetry service line.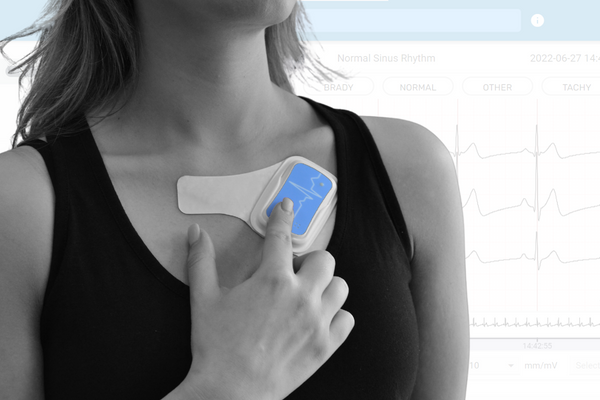 State-of-the-Art Cardiac Monitors
Trident cardiac monitors offer the versatility to provide each patient with a comfortable and discrete user ­experience during their prescribed study. Innovative in design though simple in operation, Trident monitors promote compliance while providing the accuracy and reliability needed to support informed clinical decisions.
Trident 30

Holter and Extended Holter device with multiple wear options, including Adult and Pediatric patch electrodes and discrete 3-electrode patient cable variants. Records three channels of ECG for study durations of up to 15 days.

Trident 40L

4-1 device for Holter, Extended Holter, Cardiac Event, and Mobile Cardiac Telemetry. Features built-in LTE cellular modem with an onboard patient diary and auto-detection algorithm for accurate arrhythmia detection up to 30 days of continuous monitoring.
Accurate & Reliable Software
Our cloud-based software employs a robust and highly customizable suite of ECG analysis, report generation, and workflow management tools to make in-house analysis as simple, accurate, reliable, and accessible as possible.
| | |
| --- | --- |
| | Customizable workflows with supported physician comment & E-signature capabilities |
| | Comprehensive device management & settings customization |
| | Complete access to patient data - remote full-disclosure ECG query & editable patient reports |
| | Modular report templates to tailor results to your physician's preferences |
| | Host of remote in-study actions for complete active study management |
How May We Help You & Your Patients?
Fill out the form below to schedule a demo or learn more.