Cobra Board
---
The Cobra Board is a buttressing device that can prevent arm drift during left radial artery procedures. This device accommodates a wide range of anatomies due to the flexible 12-inch gooseneck design. The gooseneck is also high tensile to prevent the instrumented arm from drifting away from the operator during catheterization procedures. The carbon fiber base plate fits between the procedural table and mattress, and the cuff is positioned behind the patient's tricep for optimal patient comfort and enhanced operating ergonomics.
Ordering Information
---
Click on a part number (PN) below to request a quote for that part.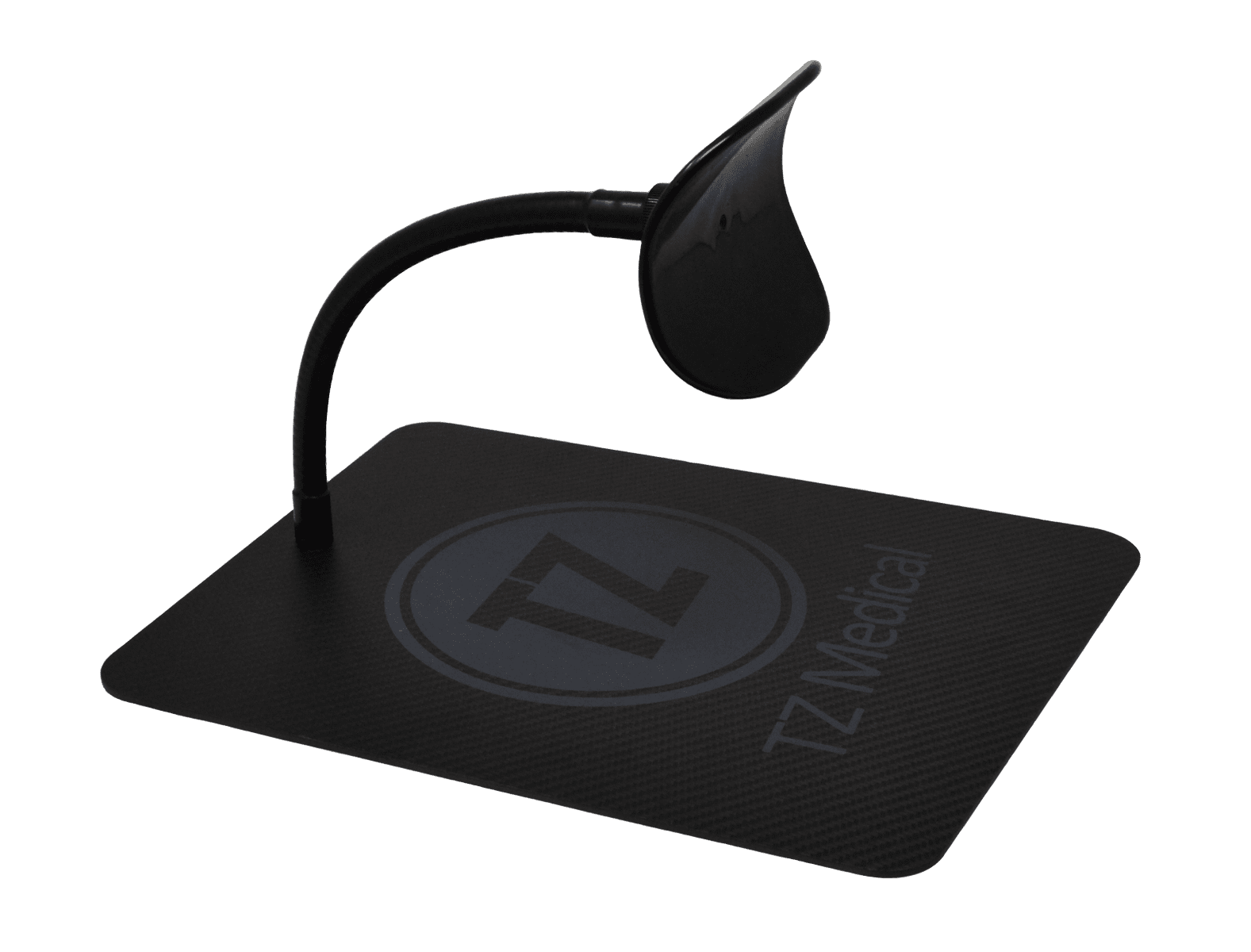 Cobra Board
Left Arm Buttress Device