Sidewinder Board
---
The TZ Medical Sidewinder Board is a simple solution that improves patient safety and comfort by effectively positioning the anesthesia drape away from the patient's face while undergoing conscious sedation. Designed with a sturdy carbon fiber base and a flexible gooseneck, the Sidewinder Board slides underneath the table mattress on either side of the patient and is easily adjustable during any procedure. The malleable steel and vinyl gooseneck can be molded into unlimited draping positions, enhancing visualization and patient satisfaction.
Product Features
---
Improves patient comfort
Enhances visualization of the patient during procedures
Flexible gooseneck can be molded to any desired shape or height
Carbon fiber base can be positioned on either side of the patient
Compatible with any bed type, no arm rail necessary
Ordering Information
---
Click on a part number (PN) below to request a quote for that part.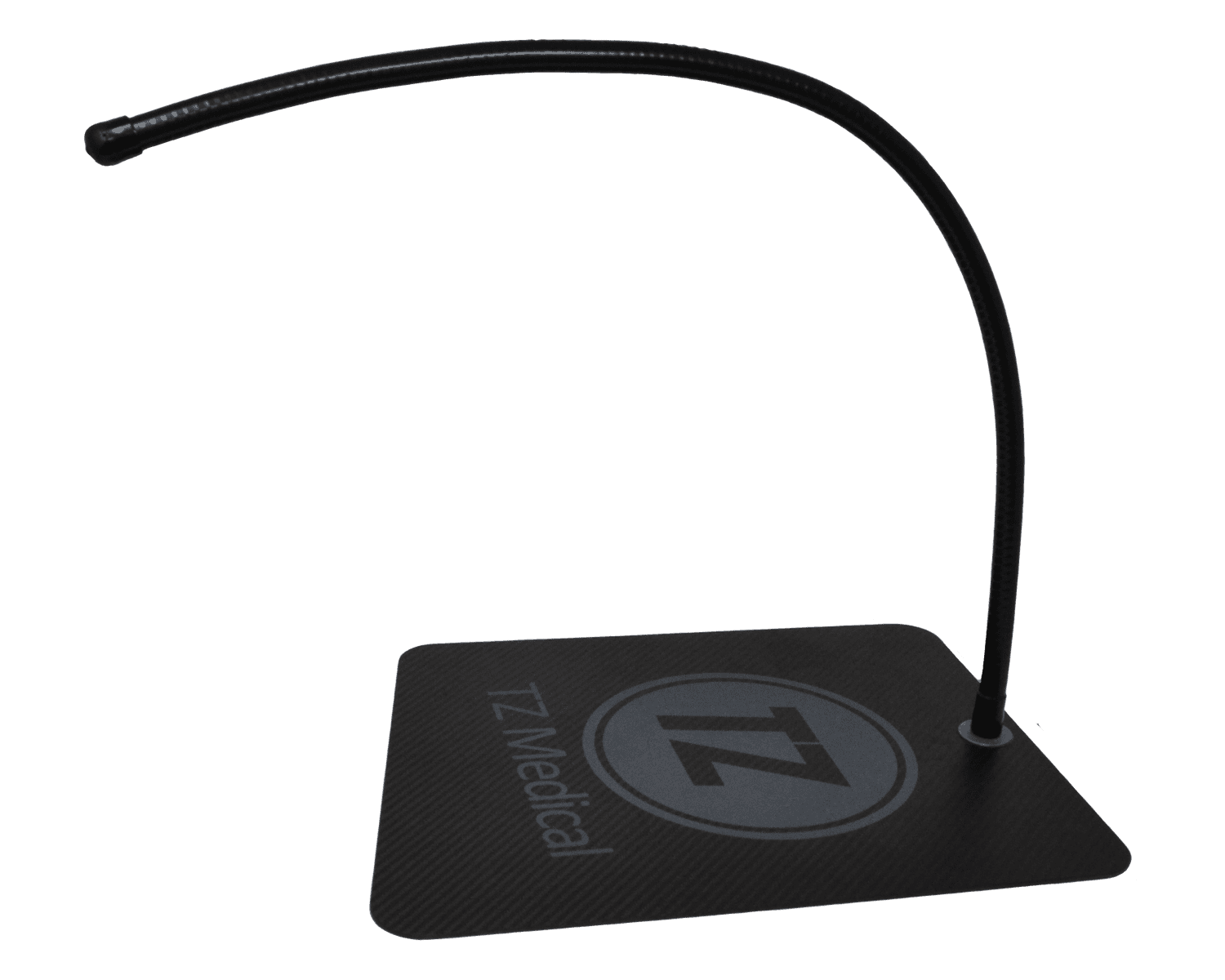 Sidewinder Board
Anesthesia Drape Positioner