Pannus Retention System
---
The TZ Medical Pannus Retention System PRS-02 is used to safely and effectively move and retain excess tissue, allowing easy access on the patient, including groin and left side radial access. The Pannus Retention System uses adhesive pads and straps that can be easily removed and adjusted after application. It is designed to maintain patient comfort while allowing easy patient positioning from any angle.
Product Features
---
Hypoallergenic, latex & residue-free
Ideal for groin access, left-side radial access, TAVR, and more!
Completely adjustable system - will fit any sized patient
Can be applied in less than 1 minute
Easy to reposition after application
No additional products are required
The Pannus Retention System preserves tissue integrity. The latex-free, hypoallergenic adhesive backing is designed for supporting, retaining, and moving large masses of tissue. When the product is removed, the patient's skin is left intact and residue free. Traditional tapes and adhesives can take up to 10 minutes to properly secure a patient.
After you left today, we had a patient who gave us a perfect test for your Pannus Retention System product. I went over the product with the nurses and discussed how to apply the product. The nursing staff and also the two physicians on the case really liked how simple it was and how well it worked. Please send me the information I need to order. Thank you for visiting me today and leaving a sample behind for us to test.
Ordering Information
---
Click on a part number (PN) below to request a quote for that part.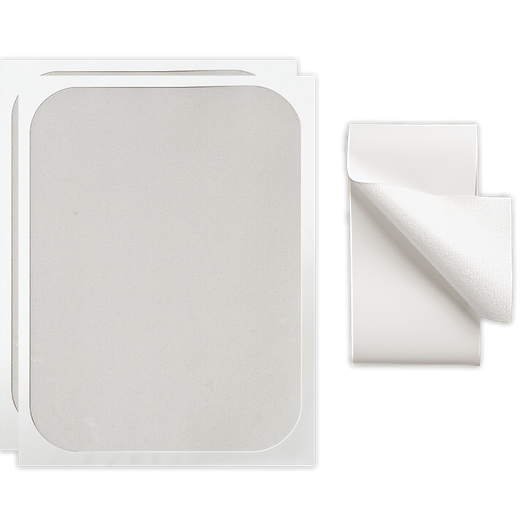 Non-Sterile Pannus Retention System
Non-sterile, 2 pads, 1-(96") strap, Box of 10