Adult Defibrillation Electrodes
---
TZ Medical's multi-function defibrillation electrodes are designed for EP and Cath Labs, Cardiac Surgery, Critical Care Areas, and other related departments. They are designed for defibrillation, synchronized cardioversion, external pacing, and ECG monitoring. Compatible with biphasic and monophasic defibrillators, our electrodes offer direct connections to a variety of defibrillators, such as Zoll, and Medtronic QUICK-COMBO. We also offer adapters, allowing multiple brands of defibrillators to use the same electrodes.
Ordering Information
---
Click on a part number (PN) below to request a quote for that part.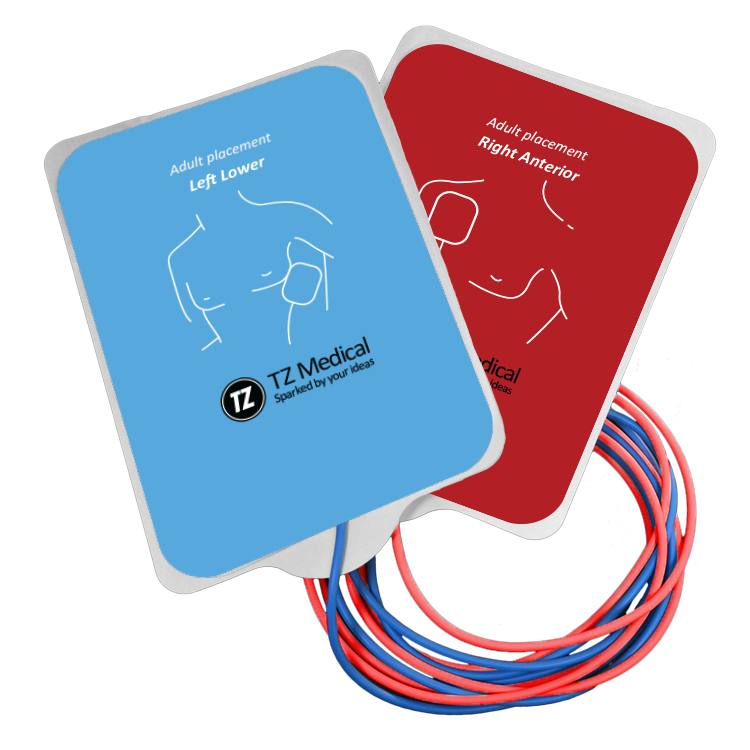 Adult Radiotransparent
Non-Sterile, Radiotransparent, Medtronic Connector
Non-Sterile, Radiotransparent, Anderson Connector
Non-Sterile, Radiotransparent, Zoll Connector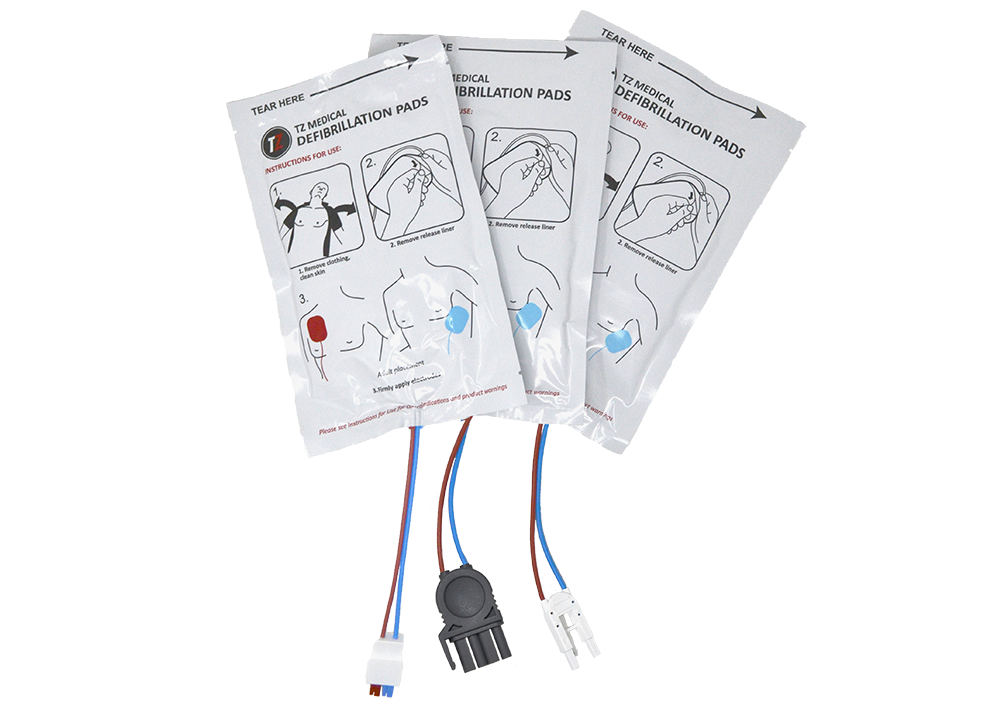 Adult Radiotransparent W/ Leads Out
Non-Sterile, Leads Out, Radiotransparent, Medtronic Connector
Non-Sterile, Leads Out, Radiotransparent, Zoll Connector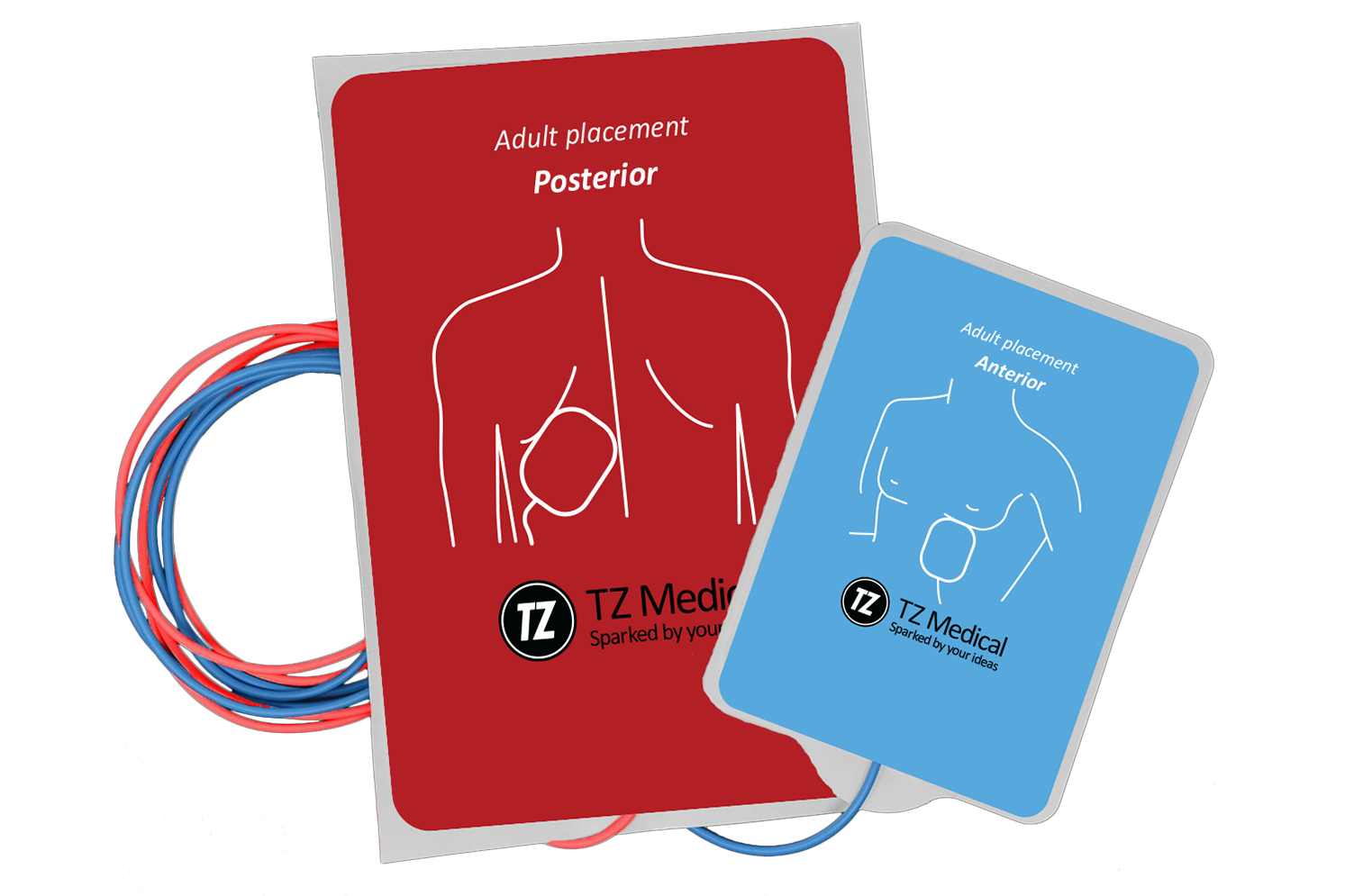 Adult Radiotransparent W/ Large Back Pad
Non-Sterile, Large back pad, Radiotransparent, Medtronic Connector
Non-Sterile, Large back pad, Radiotransparent, Anderson Connector
Non-Sterile, Large back pad, Radiotransparent, Zoll Connector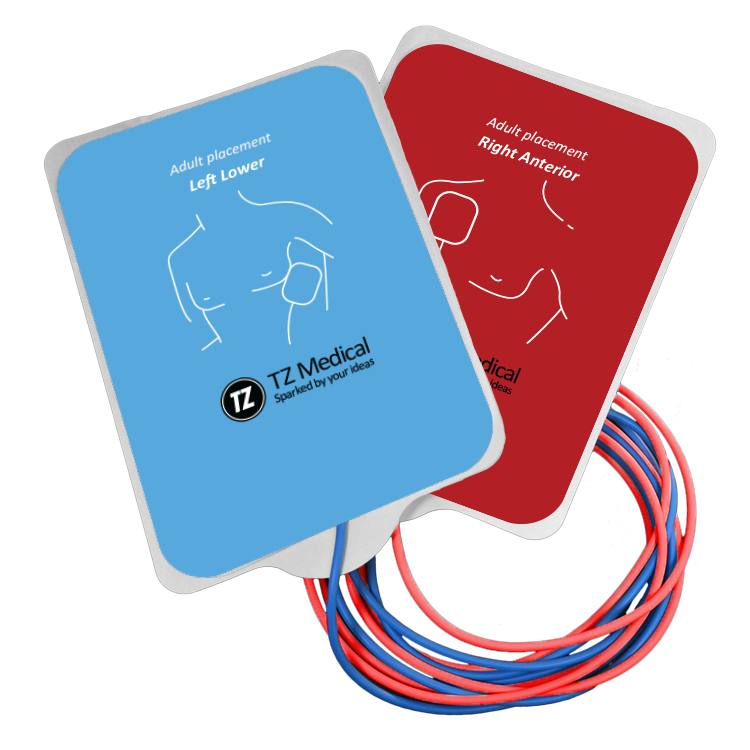 Adult Radiolucent
Non-Sterile, Radiolucent, Medtronic Connector
Non-Sterile, Radiolucent, Anderson Connector
Non-Sterile, Radiolucent, Zoll Connector