Suction Tips
---
TZ Medical's single-use Suction Tips provide optimal control when removing fluid and debris from confined surgical sites. With a wide variety of sizes and lengths, each suction tip is ergonomically designed with a control valve on the handle, allowing the operator to regulate the intensity of the suction from a convenient location. The malleability of the aluminum shafts provides better positioning and can be manipulated into multiple different angles. The suction tubes also feature a thin wire or stylette that can be used to remove trapped tissue or debris and provide support for the flexible shaft.
Product Features
---
Single-use and sterile to prevent cross-contamination
Malleable aluminum shaft provides optimal flexibility and can be molded into any desired position.
All suction tips come with a stylette or thin rod to clear any trapped tissue or debris and prevent obstruction.
Built-in control valve on the handle to allow for continuous or intermittent control of suction.
Graduated Connectors provide a quick and easy fit to different sizes of suction tubing without wastage.
Multiple French sizes and lengths are available
Ordering Information
---
Click on a part number (PN) below to request a quote for that part.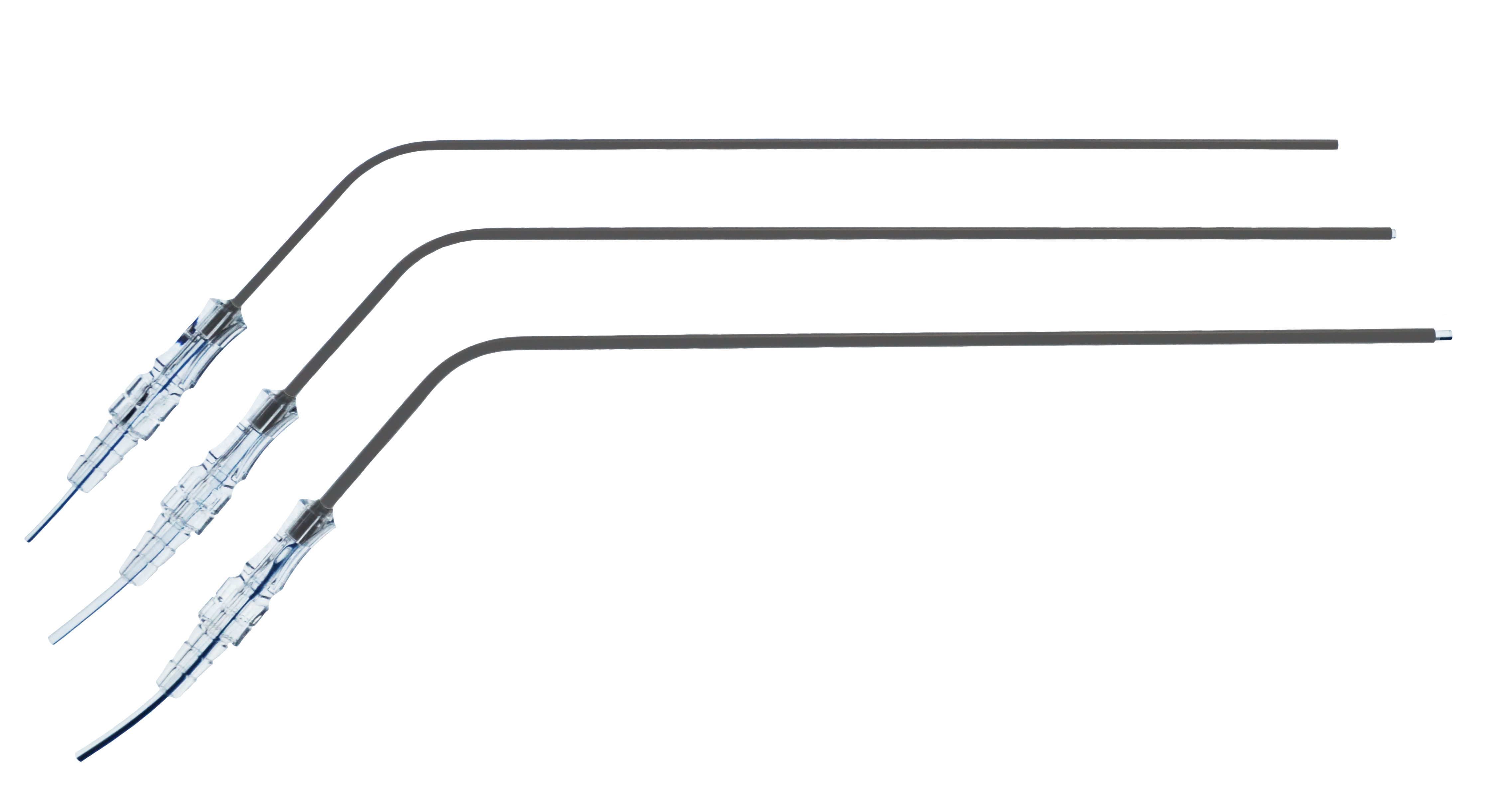 23 cm Suction Tips
Suction Tip - 10F, 23 cm, Box of 50
Suction Tip - 12F, 23 cm, Box of 50
Suction Tip - 14F, 23 cm, Box of 50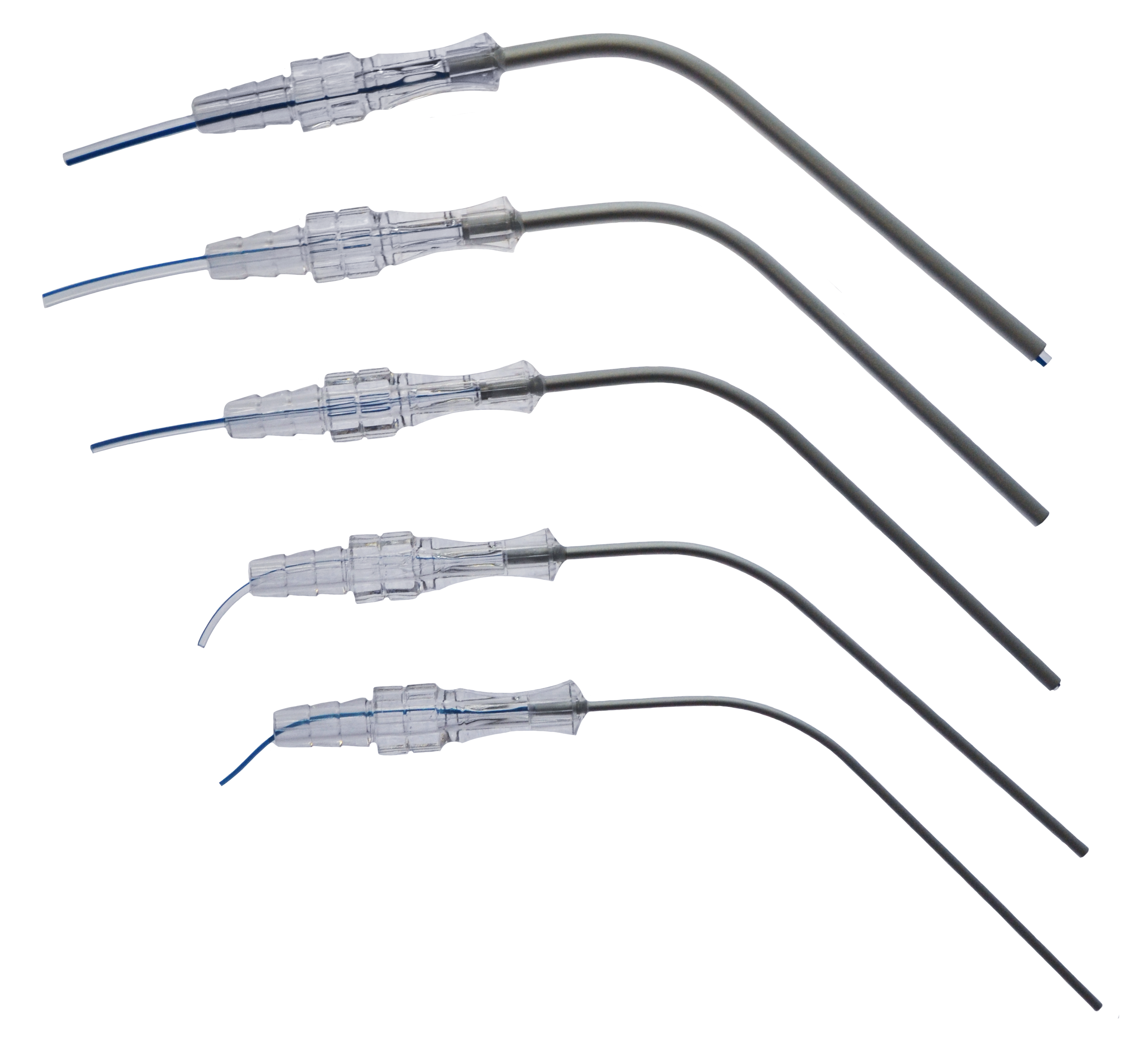 8 cm Suction Tips
Suction Tip - 6F, 8 cm, Box of 50
Suction Tip - 8F, 8 cm, Box of 50
Suction Tip - 10F, 8 cm, Box of 50
Suction Tip - 12F, 8 cm, Box of 50
Suction Tip - 14F, 8 cm, Box of 50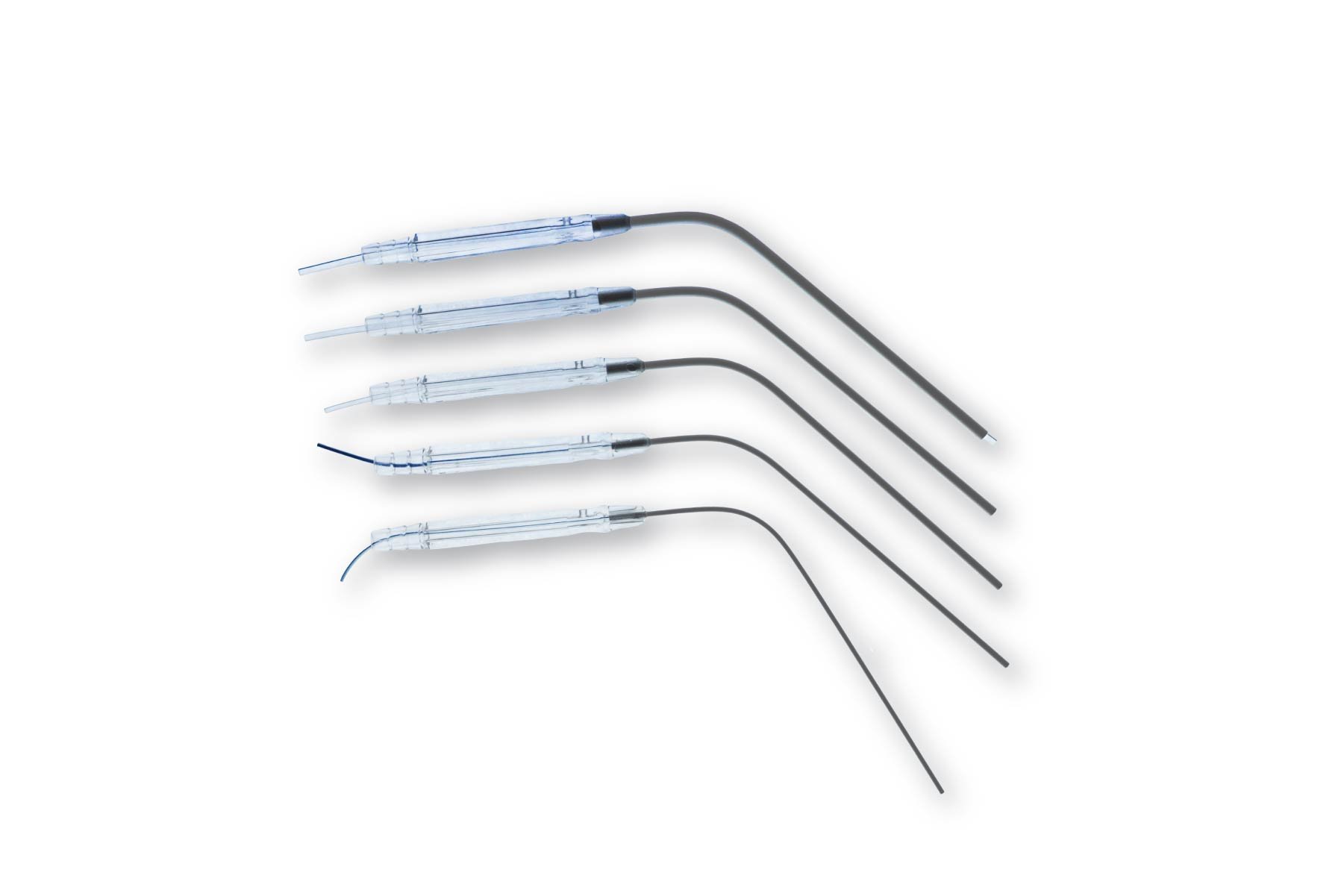 11 cm Suction Tips
Suction Tip - 6F, 11 cm, Box of 50
Suction Tip - 8F, 11 cm, Box of 50
Suction Tip - 10F, 11 cm, Box of 50
Suction Tip - 12F, 11 cm, Box of 50
Suction Tip - 14F, 11 cm, Box of 50